What is the ICS?
Suffolk and North East Essex Integrated Care System (ICS) brings together the full spectrum of partners responsible for planning and delivering health and care across North East Essex, Ipswich and East Suffolk and West Suffolk to ensure shared leadership and joint action to improve the health and wellbeing of the one million people who live locally.
Integrated Care Systems are central to the NHS Long Term Plan which sets out that by April 2021 they will cover the whole country and that they will have a key role in ensuring joint working across the NHS and Local Authorities to make shared commissioning decisions together with providers on how to use resources, design services and improve population health.
If you want to read more about the ICS then please take a look at their overview page here.
The Brief
The website was designed by another graphic designer and I was tasked to take the PSDs and create a fully functional website which would be editable for anyone within the ICS to update when required with various user levels. Initially there was 75 pages all with a unique page design, which towards the end of the project ended up growing to 105 pages. The website had to include a langague change function and be fully respsonive for all devices and browsers.
On a weekly basis the website must allow for newsletters and flipbooks to be uploaded to the front page which are large in file size. For the server we went with 123-reg and a scalable VPS solution which in time can be upgraded and improved as the site increases its online presence.
The Final Product
To visit the ICS website click here.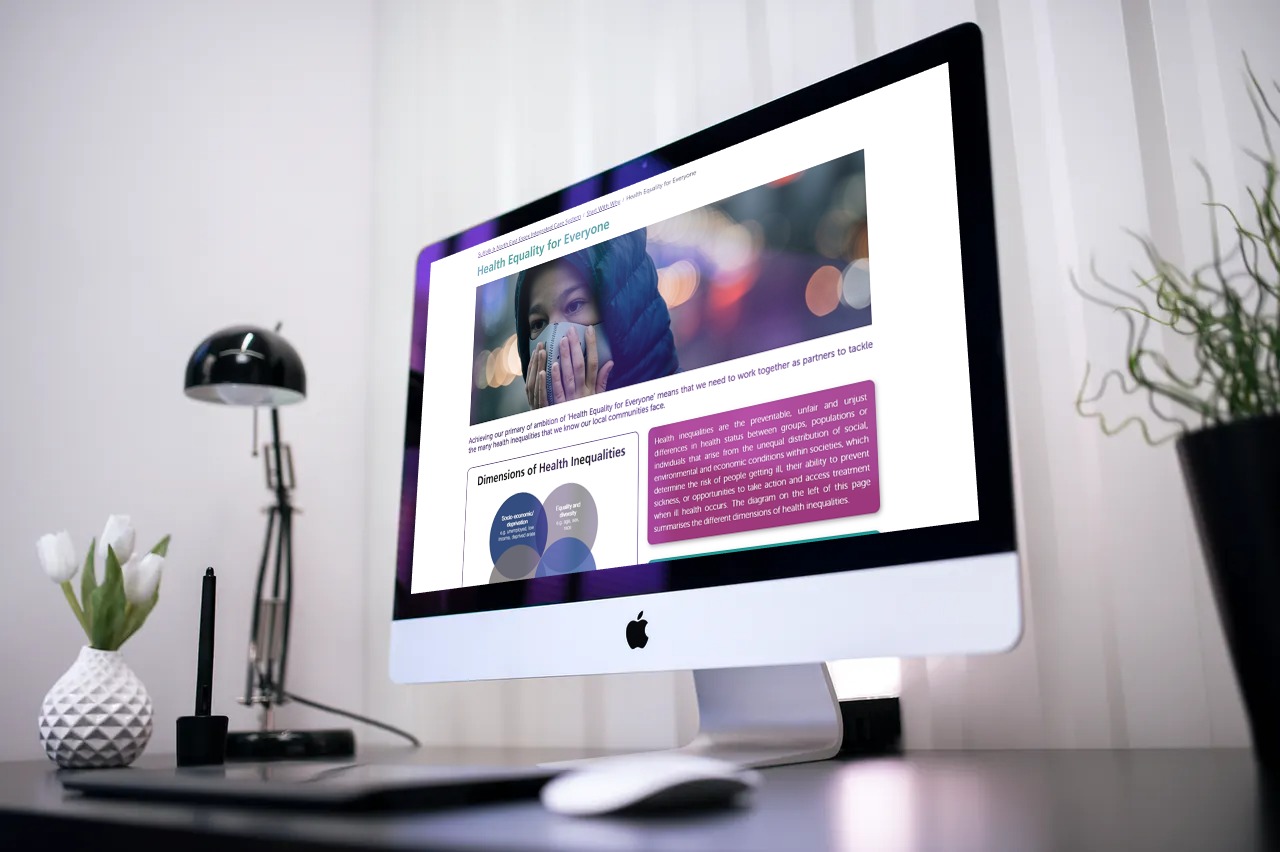 Kind words from the team at the ICS
Dr. Ed Garratt, Executive Lead for the ICS, said: "It is an excellent site – it is so clear and brings together the 'system' into one place."
Michelle Grant-Richardson, ICS Programme Manager, said: "Greg has been a pleasure to work with, he has explained, advised and very adaptable to everything from initial ideas to changes throughout the whole process. We are delighted with the final product, a website that sets our who we are and how we work. We cannot thank Greg enough for all the time he has dedicated in getting our website up and running, one we can be proud off."
If you would like any further information about how I can assist you with your website then please head over to my contact page and drop me an email or call and we can discuss your business in more detail.